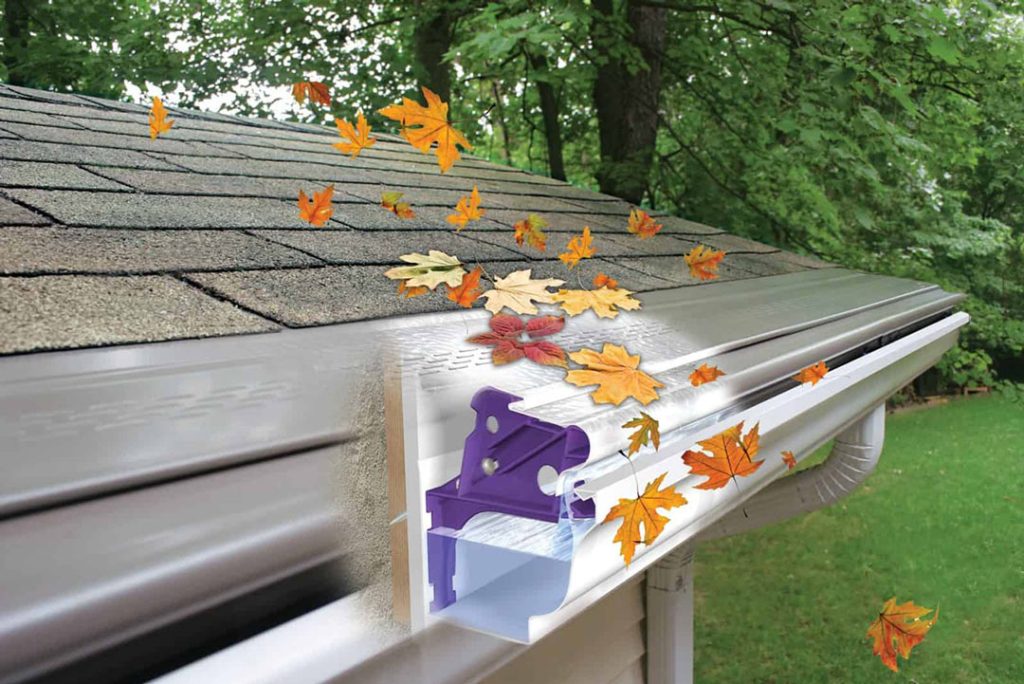 Sparrow Exteriors offers a complete line of both copper and aluminum downspouts, and gutter covers. We install either 6" traditional K-style or 6" Half-Round gutters, as well as round or rectangular downspouts.
We also offer a wide range of conductor heads and accents, both in aluminum and copper. This allows you the flexibility to tailor your gutter system to best compliment your home's décor.
All of our K-Style systems are installed using hidden hangers.
Tired of cleaning out your gutters year after year? Sparrow Exteriors offers gutter cleaning services – or even better – Gutter Debris Protection Systems!