Repair & Replacement of asphalt shingles

Sparrow Exteriors provides quality roofing service for asphalt shingles, including emergency tarps and minor repairs from storm damage and age-related issues, to complete replacements of entire roof systems – bringing everything up to code. Financing Options Available Such as NO Monthly Payments & NO Interest for 12 Months, as well as Low Monthly Payments.
Do you have Storm Damage from wind and hail? Sparrow Exteriors provides thorough documentation & comprehensive estimates. We can provide your insurer with a tour of the damages and an explanation of best practices. We also work with Public Adjusters who represent your interests and Engineers who can provide even more detail for your loss.
As of 2011, asphalt composition shingles commanded 83% of the residential roofing market, making it the most common residential roofing material. These shingles are made with a fiberglass mat treated with asphalt and covered with ceramic-coated, colored granules (crushed rock) to achieve different colors. While many manufacturers' warranties promote a longer-lasting product, in Georgia and other hot southern States, expect the average shingle roof to no longer be repairable after 16-18 years. However, with proper ventilation, the life expectancy can be further extended
Asphalt Composition Shingles come in the following variations (typically, the more beautiful, the more costly).
Asphalt Shingle Roofing – Repair to Replacement
Listed in order of price:
1. Three (3) tab.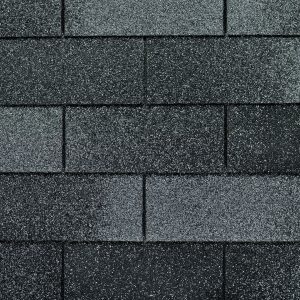 The least expensive and most common. Often marketed as a 20 & 25 year shingle.
2. Architectural laminate.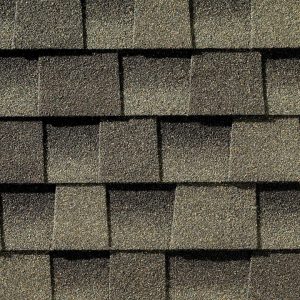 This style has a second layer added for definition and is
the most popular upgrade from a 3 Tab. Often marketed as a "lifetime" shingle,
these systems were previously called "30 Year", however poor ventilation and
hotter climates can reduce their life expectancy.
Choosing the Right Roof, Design a look you'll love.

Shopping for a new roof is the perfect opportunity to increase the curb appeal of your entire home or building. Your roof can make up more than half of your home's exterior so it should complement your home's style and exterior color scheme.
As you consider your shingle choices, think about how the look of your new roof could improve upon the roof you have now.
Should you choose a different color? Consider the look of your home's exterior. A new shingle color could bring your look together. Or even inspire a new palette.
Have you seen the granules? Look closely! Using the colors of the shingle's granules, you can coordinate all of your home's exterior elements – the paint, siding, brick or stone to achieve a harmonious appearance.
Do you need more dimension? If your home's exterior is monochromatic, think about adding shingles that appear thicker and give your roof a rich, textured look. For homes that already have a detailed exterior, you could choose softer, more muted shingles. Sparrow Exteriors installs a variety of roofing shingles that carry a unique combination of these characteristics.