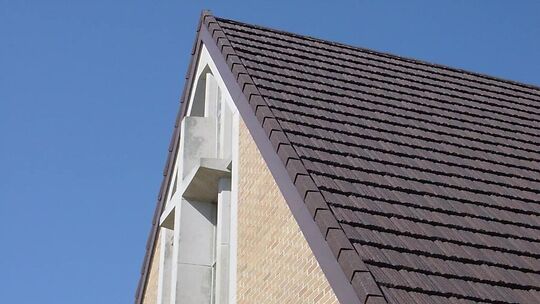 Project Details
DATE

February 21st, 2019
PROJECT TYPE
Stone Coated Metal Roofing
CONTRACTOR
Sparrow Exteriors
Stone Coated Steel roofing tiles offer the best of all worlds in metal roofing options, delivering the strength and longevity of metal roofing, and the beauty and style of various profiles from wood shake and Spanish tile, to architectural shingles and beyond. Stone coated steel offers the best metal roofing you can buy.
50 years from now, stone coated steel metal roofing tiles will look and function in much the same as the day they were installed. Stone coated steel metal roofing products offer you peace of mind by delivering the best protection from the elements, and your hard-earned money!
Often called Stone Coated Steel, or Stone Coated Metal, the panels are usually manufactured from galvanized metal and coated with colorfast, ceramic color granules.
At a glance…
50 year to lifetime, non-prorated warranties! (Considered a true lifetime roof)
Typically has the highest rating for wind resistance and impacts such as hail.
Fire resistant 
Comes in asphalt shingle, cedar shake, Spanish and Mediterranean tile profiles.
Light weight and can be installed over most existing roofs.
When placed on 2×2 battens, is like having a shade tree over your roof.
Is quiet and does NOT attract lightning.
Requires specially trained installers.
Profiles available Maimi-Dade approved
Approximately 2-3 times the price of standard composition shingles, but best value over time.
SPARROW EXTERIORS is ready to assist you in your Stone Coated Metal Roofing needs. Call us today.