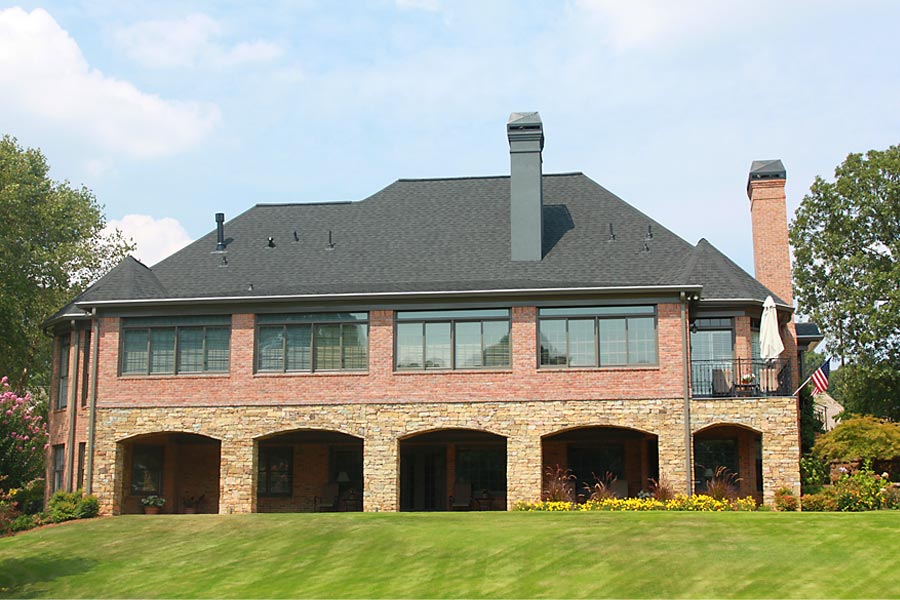 Asphalt Shingle Roof Installations
From repairs to full replacements
Sparrow Exteriors provides quality roofing service for asphalt shingles, including emergency tarps and minor repairs from storm damage and age-related issues, to complete replacements of entire roof systems – bringing everything up to code.
As of 2011, asphalt composition shingles commanded 83% of the residential roofing market, making it the most common residential roofing material. They are made with a fiberglass mat treated with asphalt and covered with ceramic-coated, colored granules (crushed rock) to achieve different colors. While many manufacturer's warranties promote a longer-lasting product, in Georgia and other hot southern States, expect the shingle to last only 16 -18 years.
Roof types listed in order of cost: 1. Three (3) tab. The least expensive and most common. Often marketed as a 20 & 25-year shingle.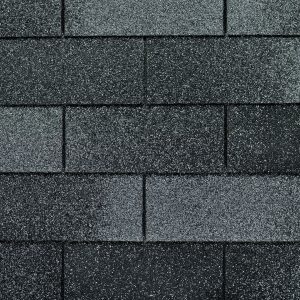 2. Architectural laminate. This style has a second layer added for definition and is the most popular upgrade from a 3 tab. Often marketed as a "lifetime" shingle.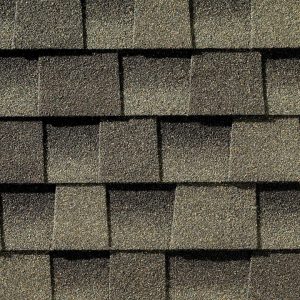 3. Designer shingles. Achieved through-thickness, shape, granule color mix, and placement of multiple layers. This series of shingles are often the most costly of the three but provides a much more custom appearance.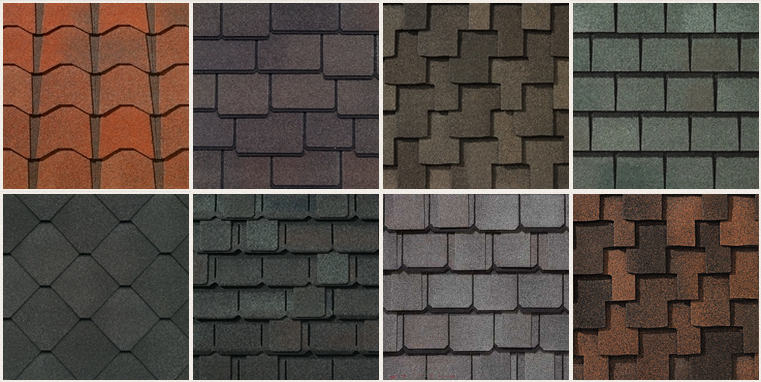 Choosing the Right Roof
Design a look you'll love.
Shopping for a new roof is the perfect opportunity to increase the curb appeal of your entire home or building. Your roof can make up more than half of your home's exterior so it should complement your home's style and exterior color scheme.
As you consider your shingle choices, think about how the look of your new roof could improve upon the roof you have now.
Should you choose a different color? Consider the look of your home's exterior. A new shingle color could bring your look together. Or even inspire a new palette.
Have you seen the granules? Look closely! Using the colors of the shingle's granules, you can coordinate all of your home's exterior elements – the paint, siding, brick, or stone to achieve a harmonious appearance.
Do you need more dimension to your roof? If your home's exterior is monochromatic, think about adding shingles that appear thicker and give your roof a rich, textured look. For homes that already have a detailed exterior, you could choose softer, more muted shingles. Sparrow Exteriors installs a variety of roofing shingles that carry a unique combination of these characteristics.